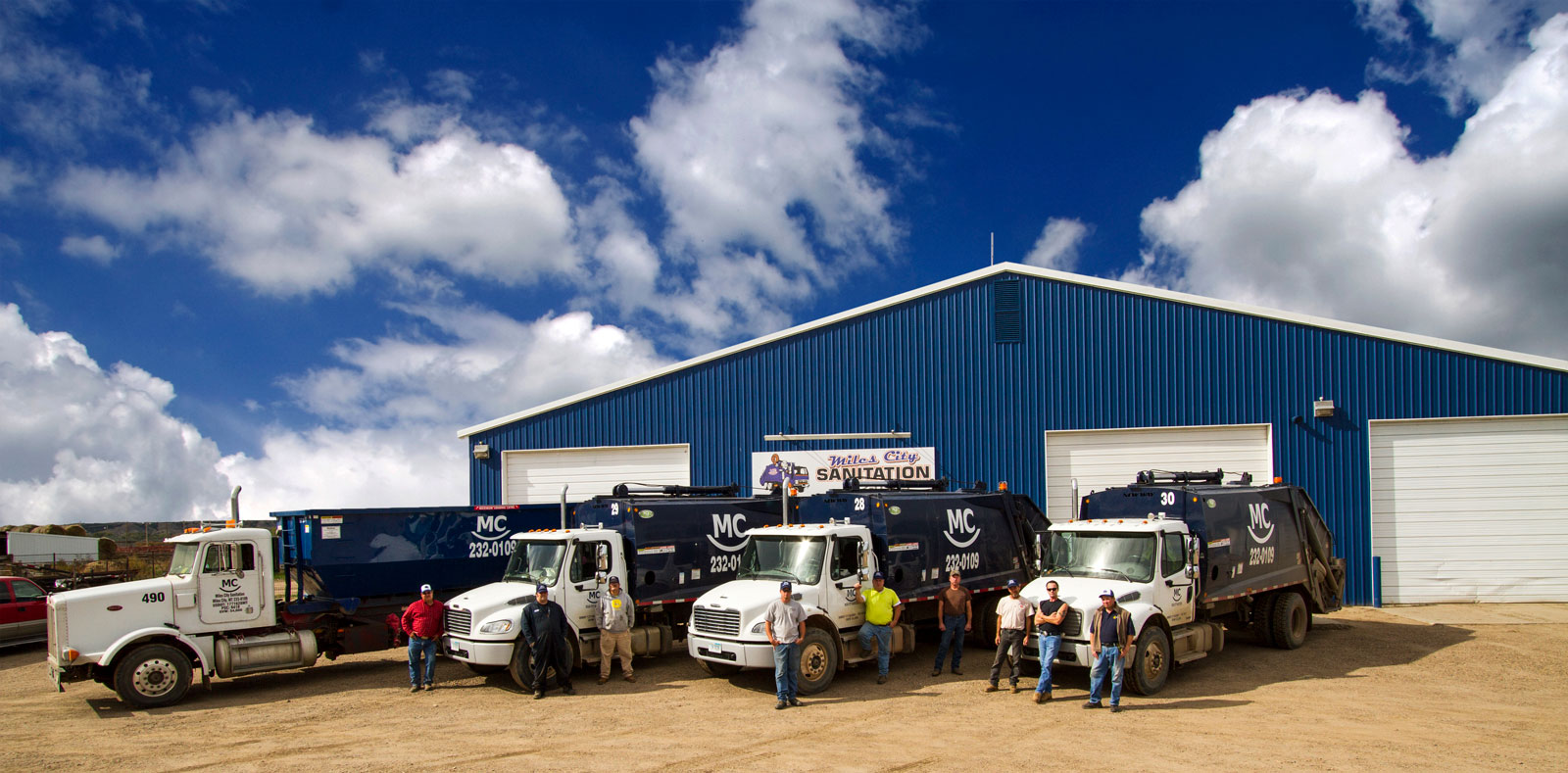 Locally owned & operated since 2008
We keep southeastern Montana cleaner!
---
---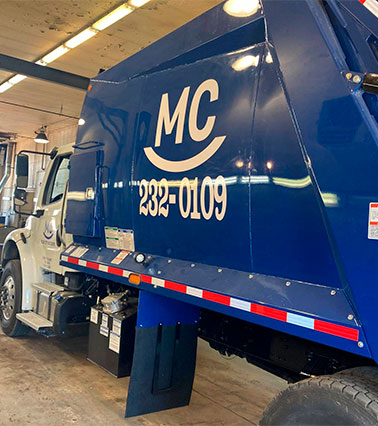 Miles City Sanitation, LLC is a locally owned and operated company providing garbage pickup and trash collection for Miles City and surrounding areas including Lame Deer and Colstrip.
Miles City Sanitation deploys its fleet of specialized garbage pickup and trash collection trucks from its Miles City facility. The trucks are operated by employees who are hired locally. The office personnel are also local residents.
Miles City Sanitation offers customers, both residential and commercial, a full array of trash and garbage containers to choose from. Customers can select the container size and type that best suits their specific needs – anything from a 90-gallon cart to a dumpster or 30-yard roll off unit.
Miles City Sanitation also provides containers for temporary uses, such as during events, at construction sites or for site cleanups. Dumpsters can be delivered within a few days.
To acquire a container, dumpster or roll off truck and start garbage pickup or trash collection at your home, business, construction or event site, please contact us by phone or email.
---
Pay Your Bill
We make paying your Miles City Sanitation bill secure and super easy!
---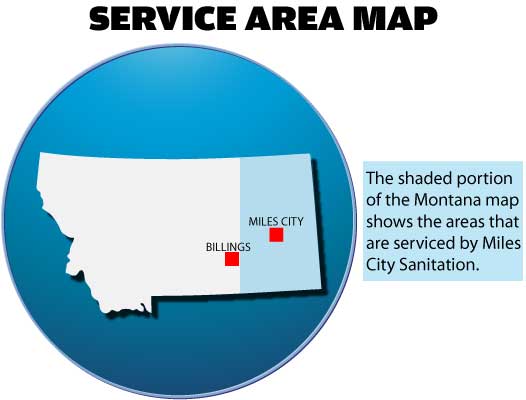 Service & Pickup Schedule
Miles City Sanitation Service holidays are dictated by the closure of the landfill, since we cannot empty our trucks. The following is a list of the holidays on which service will be delayed:
Jan 2, 2023 New Year's Day
May 29, 2023 MEMORIAL DAY
July 4, 2023 4TH OF JULY
Sept 4, 2023 LABOR DAY
Nov 23, 2023 THANKSGIVING (Office closed at 12:00 PM on Nov 22, 2023)
Dec 25, 2023 CHRISTMAS DAY